Learn how to design cohesive, holistic modern learning journeys and how to shift your mindset to align with the future of learning.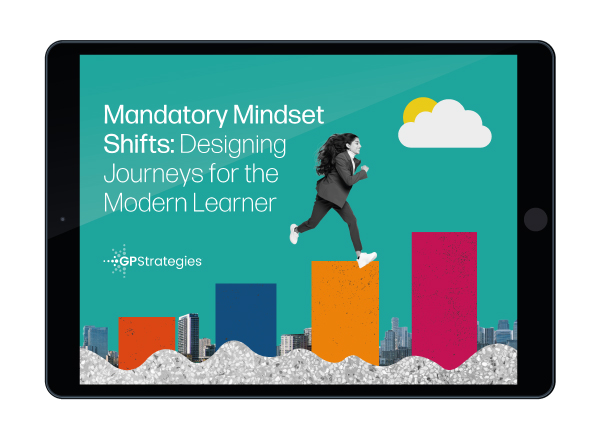 Learning and development (L&D) teams are facing the impacts of global workforce shortages, skills gaps, and talent drains. At the same time, employees themselves are having to search outside their organizations to meet demands for new skills and improved performance.
What should organizations be doing differently from within to develop and engage their people in today's talent landscape?
This eBook offers guidance on:
The science behind modern learning
What is modern digital learning
Mindset shifts to embrace modern learning
The 5 critical success criteria of a modern learning journey
How to design a

modern learning journey
Download your free eBook
Use this space to tell everyone what your eBook is all about.